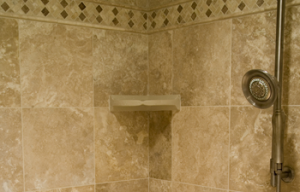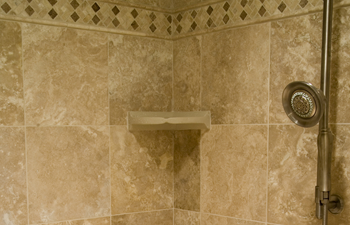 Chicago | Lake Zurich
Travertine Cleaning, Repair, Sealing and Refinishing
Travertine problems?
At BiO Tile & Grout Restoration we know how to resolve any problems you may be having with your travertine.
Travertine's physical characteristics make it suitable for a wide range of applications, but it has naturally occurring holes throughout its structure that accumulate dirt, no matter what the application. The specific problems associated with travertine should be addressed by restoration professionals who understand the nature of this stone.
We offer these services to our customers throughout the Northern Chicago area:
Cleaning
Sealing
Repair
Refinishing (polishing and honing)
Filling Holes
Enhancing
Etch Removal
A little bit about travertine…
Limestone deposits exist in all continents of the earth. Despite the common and traditional reference to "travertine marble," travertine is really a type of limestone.
Limestone and travertine, like marble, are of a calcium carbonate base, and as such are vulnerable to exposure of mild acids.
From polished finishes to the more popular honed finishes, BiO Stone Tile & Grout can achieve any level of gloss to fit your maintenance and aesthetic needs.
What should I use to clean my travertine?
TIP: We recommend products designed specifically for natural stone such as Stonecare PRO Signature Stone Plus. Visit our Care Tips & Products page for more information.
---
Contact Us online or call (847) 438-0212 for a free estimate on travertine cleaning, polishing, filling, repair and restoration services throughout Lake, Cooke, and McHenry Counties and surrounding Northern Illinois areas.