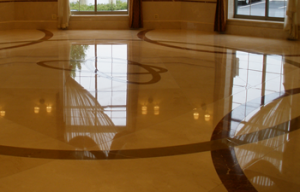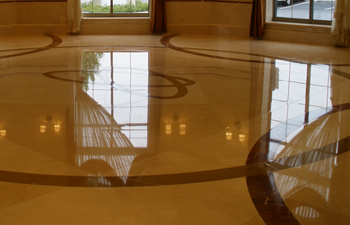 Northern Chicago / Lake Zurich
Marble Cleaning, Polishing, Repair and Restoration
We put the wow! back into your marble floors and surfaces.
We offer Marble Cleaning, Polishing, Repair, Sealing, Restoring, Maintenance throughout the Northern Chicago area.
There is nothing quite as elegant as marble, but if it has become dull or otherwise damaged, that beauty is diminished. Unlike many other types of surfaces, marble can be restored to look as good as new.
At BiO Tile & Grout Restoration, our technicians have been extensively trained in marble restoration and maintenance. We can perform the following services:
Marble Cleaning
Polishing / Honing (Refinishing)
Restoration
Repair
Sealing and Protecting
Stain Removal
Removing Etches and Watermarks
What is Marble?
Marble is a metamorphic rock found in the mountainous regions of most countries of the world. Marble quarried in Italy, Spain, India, and China represents the majority of marble utilized world wide.
Marble is basically metamorphosed limestone. Once limestone is subject to heat and pressure, the calcium carbonate re-crystallizes into marble. Because of its beauty and elegance, marble is a popular choice for floors, walls and counters, but due to the calcium inherent in this stone, it is vulnerable to attacks by mild acids commonly found in kitchen and bath settings.
When your marble surfaces become dull, scratched, stained or otherwise damaged, it's time to give us a call. We'd love the opportunity to serve you.
---
Contact Us online or call (847) 438-0212 for a free estimate on marble cleaning, polishing, repair and restoration services throughout Lake, Cooke, and McHenry Counties and surrounding Northern Illinois areas.