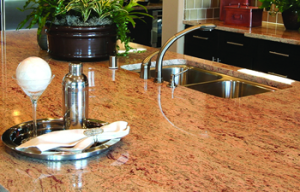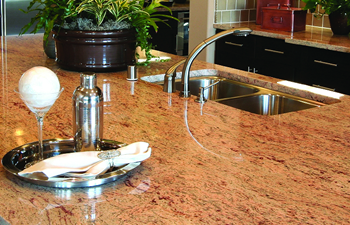 Northern Chicago / Lake Zurich
Granite: Cleaning, Polishing, Repair & Restoration
Experience counts
Our years of experience with granite can resolve virtually any problem you may have.
Granite restoration requires specialized skills. It is much harder than marble, and consequently, most companies that offer stone restoration services tend to shy away from granite. If your granite needs restoration, call a professional that has the specialized knowledge to work on your granite. BiO Tile & Grout Restoration is qualified to restore your granite. Whether it needs to be diamond honed, re-polished, or cleaned and sealed, our professional technicians can perform these services for you.
We can…
Repair Cracks and Chips in Granite Countertops
Restore Dull Granite Floors and Surfaces
Remove Most Stains
Seal and Protect Your Granite
Caring for Your Granite
Granite is an igneous rock, also known as "fire rock" which is formed by slowly cooling pockets of magma that are trapped beneath the earth's surface. Granite is the hardest of all building stones with a very close grain, making it almost impervious to stains.
Granite's durability and longevity make it ideal for residential interior applications such as flooring and kitchen countertops.
BiO Tile & Grout Restoration can provide the maintenance you need from sealing for your granite to even the rare instance of scratch removal, seam leveling and chip and hole repair.
---
Contact Us online or call (847) 438-0212 for a free estimate on granite cleaning, polishing, repair and restoration services throughout Lake, Cooke, and McHenry Counties and surrounding Northern Illinois areas.